WHAT WE DO
We take pride in providing principal involvement in every project to assure exposure to the firm's most experienced design personnel.
Phoenix Design Group applies a wide range of design knowledge to services for various types of facilities specializing in new and renovation construction to hospitals, medical office buildings, specialized laboratories, medical centers and all forms of other commercial construction projects.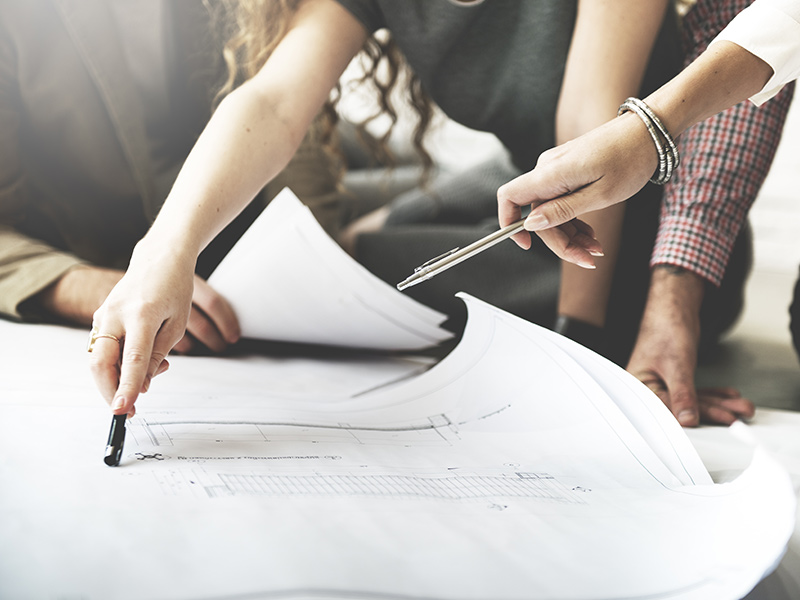 ELECTRICAL
The electrical department at Phoenix endeavors to provide a design that meets the owner's current needs with the flexibility to also meet their projected future needs. This electrical design incorporates practical and value-based design practices taking into consideration the cost of the current construction market for a building's lighting, power distribution, and fire alarm systems. Our design practices are based on the National Electrical Code, IES recommendations, NFPA Standards, and International Codes (IBC, IFC, IECC). We work closely with the Architect and Interior Designer to bring their concepts to life. For projects that are to be LEED certified, we also design to achieve sustainability and obtain various LEED points.
FIRE PROTECTION
Phoenix provides designs of building fire protection systems. These systems can vary drastically depending upon building construction type and contents. Our goal is to provide the most appropriate design that incorporates the owner's demands and expectations while maintaining compliance with local, state, federal, and the owner's insurance underwriter's standards. Our consulting services can offer documents that provide the design basis of the fire protection system to complete hydraulic calculations, sprinkler head and piping layouts. Systems can include high-rise buildings with multi-zone fire protection systems, on site firewater storage, fire pumps, manual wet and or dry type standpipe systems, dry-pipe systems, and clean-agent systems.
MECHANICAL
Phoenix strives to design efficient mechanical systems while maintaining focus on first cost, operating cost, and system life expectancy. Our goal is to incorporate owner's demands and expectations while providing experienced opinions on the optimum systems best suited for the project. From large, multi-chiller central plants to packaged unitary equipment, Phoenix has encountered almost every system type, as well as developing original and hybrid systems. Consulting services offered are not limited to only system design.
Other consulting services where Phoenix Design Group can help create a successful project:
Master Planning
Feasibility Studies
Commercial New Construction
Commercial Renovation
Energy Auditing
LEED Certification/Facilitation
PLUMBING
Phoenix provides designs of building plumbing, storm drainage, medical gases, laboratory gases, and specialty process piping systems. Our goal is to provide design documents that are compliant with local, state, and national standards, and which also incorporate the owner's demands and expectations along with maintaining public and building occupant safety. For these services we use our experience and knowledge of the codes and systems to provide engineered, cost-effective application solutions that are readily available to the contractor and owner. 
Low Voltage 
With evolving technology, we understand that Low Voltage is becoming more and more involved in every project. Phoenix Design Group is committed to providing a high-quality design service that maximizes an owner's investment in the low voltage and IT system.  We work closely with the client to understand workflow, equipment needs, and management. Phoenix has been involved with low voltage services that include: infrastructure design for telephone and data, security design, audio/video design, equipment communications, nurse-call system, and paging system.
Our experience includes all types of commercial and institutional facilities including Hospitals, Rehabilitation Facilities, Behavioral Health Facilities, Senior Living Facilities, Medical Research Laboratories, Office Buildings, Hotels, and Schools.